Bracing and Anchoring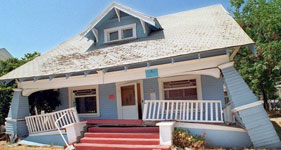 Had the lower walls of this home been braced, it would have stayed upright and habitable. Had the one up top been secured, it wouldn't have slid two feet from its foundation.
Garage Strengthening
With only three walls, garages are structurally weak and may tilt with lateral force. If the story above were to start shaking hard, those bedrooms could land on the driveway.
Tuck Under Parking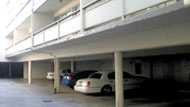 We engineer and install steel reinforcement for parking stalls that support multiple stories. Without these strong columns or frames, the structure is at risk of giving way.
Foundation Work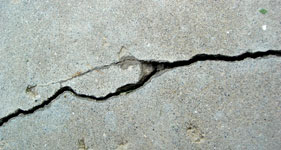 Major cracks and deterioration aside, concrete foundations rarely need retrofitting. Masonry and rubble foundations are not so reliable. We offer alternatives to replacement.
The three best times to get structural seismic upgrades done are 1) before basement stud walls are drywalled, 2) when the basement is going to be renovated, and 3) before an earthquake strikes.
Safety & Security Films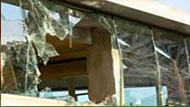 It's not just for earthquakes. The film that prevents flying shards and exposure to the elements offers immediate benefits: solar protection, enhanced security, more privacy if you choose.
QuakeTrip - Power Off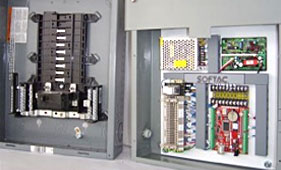 The #1 cause of fire following earthquakes is the arcing of damaged electrical systems. QuakeTrip senses the initial seismic waves and shuts the breaker down before the quake.
Auto Gas Shut-Off Valve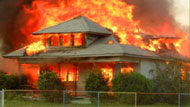 Have our plumber install an automatic gas shut-off valve at your gas meter. Then, if your gas line snaps it won't catch fire and potentially spread to neighbouring houses as well.
QuakeSecure Your Space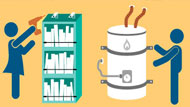 Reliable securing of
home
and business furnishings, appliances, electronics, computers, pictures, collectibles - anything that could cause injury during a quake.